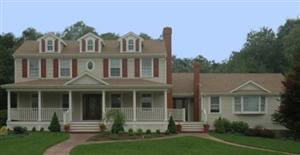 Industrial
Accurate Plastics
Decas Cranberry Sales, Inc.
McLean's Seafood
Nye Lubricants
The Lobster Trap Company, Inc.
Commercial
American Refuel at Semass
Better Community Living, Inc.
Beverly Yacht Club
Capeway Veterinary Hospital
Deaconess Home School
Decas Real Estate Trust
Factory 5 Racing
Falmouth Academy
Faunce Corner Chiropractic
First Congregational Church of Fairhaven
Humane Society South Coast
Inter Church Council of New Bedford
Islamic Society of Southeastern Mass.
M.B. Management Corporation
New Bedford Institute for Savings
Peabody Properties, Inc.
Seaside School
Shawmut Bank
St. Anthony's Church
Sunrise Bakery Sylvan Nursery, Inc.
Teledyne Brown Engineering, Inc.
Government
Attleboro Housing Authority
Department of Conservation & Recreation
Department of Marine Fisheries
Fairhaven Animal Shelter
Fairhaven Housing Authority
Mattapoisett Housing Authority
New Bedford Housing Authority
Norfolk County Agricultural High School
North Attleboro Housing Authority
Taunton Housing Authority
Town of Chappaquiddick